Consortium meeting
SciLake 2nd Plenary Meeting
By Stefania Amodeo
The SciLake team met in Barcelona and online on November 9-10, 2023. The meeting, hosted by SIRIS Academic, provided an opportunity to review the progress made in the past year and plan future work.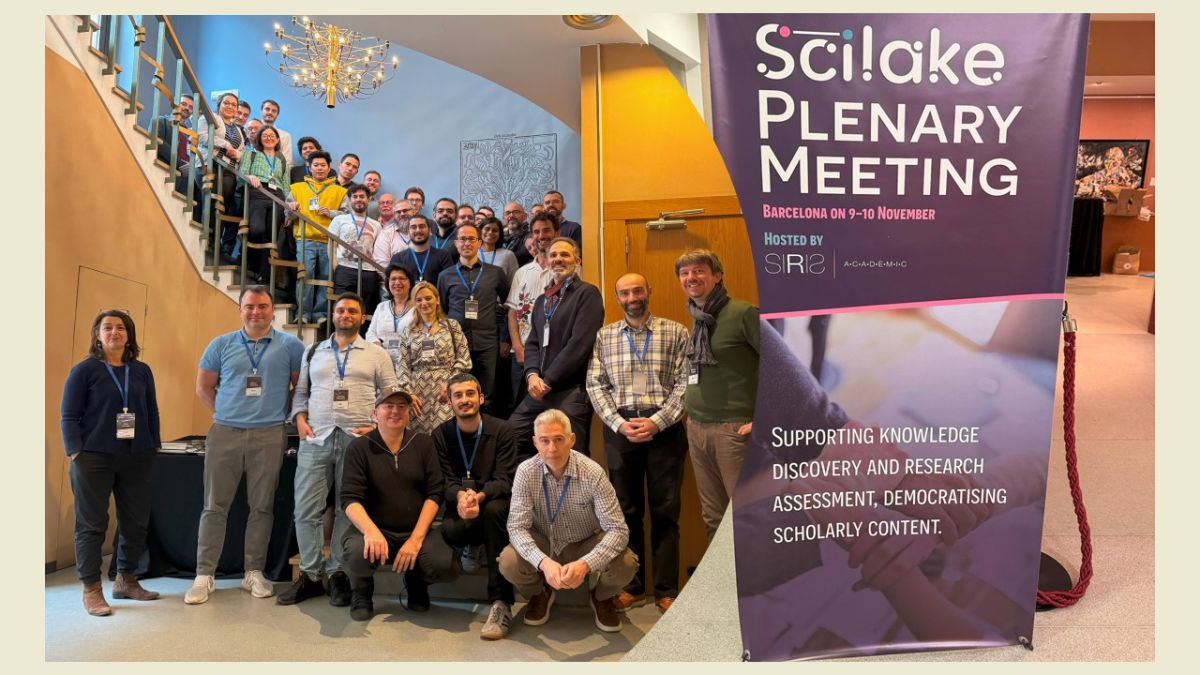 This blog post gives a summary of the important topics discussed during the meeting, including the main goals and vision of the project, the challenges for the upcoming months, and the expectations for the pilot projects.
SciLake Main Motivation
The main motivation behind the SciLake project is to address the challenges of combining domain knowledge with open Scientific Knowledge Graphs (SKGs) and build valuable added-value services tailored for specific domains. This combination is hampered by various issues related to the ways domain-specific knowledge is organized (e.g., fragmentation, heterogeneous formats, multilingual texts, and interoperability issues with domain-agnostic SKGs).
"The project goal is to overcome these challenges and create a seamless integration between domain knowledge and open SKGs, ultimately empowering researchers and fostering a more interconnected and efficient scientific community." - Thanasis Vergoulis, SciLake coordinator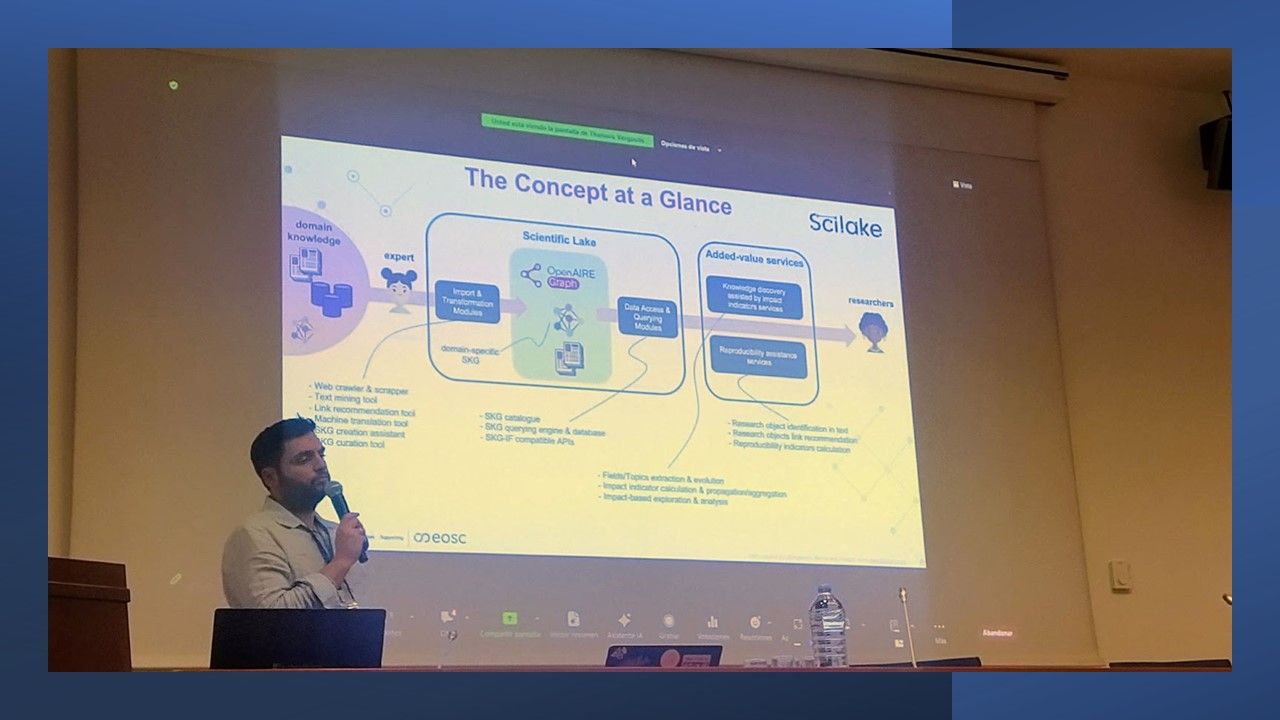 SciLake Vision
SciLake is developing a user-friendly "Scientific-Lake-as-a-Service" that is open, transparent, and customizable. This service, built upon the OpenAIRE Graph, will host both domain-specific and general knowledge, making it easier for communities to create, connect, and maintain their own SKGs, while also offering a unified way to access and search the respective information. The project is also developing two specialised services on top of the Scientific Lake: one to assist users in navigating the respective vast knowledge space by exploiting indicators of scientific impact, and another to improve research reproducibility in specific research domains. Finally, real-world pilot tests will be conducted to customise, test, and showcase these services in practice.
Challenges for Next Months
In the upcoming months, the project will focus on understanding the specific needs of the pilots in order to tailor the SciLake services effectively. Roadmaps will be developed for each component of the SciLake services, leading up to their alpha release in June 2024. The release will include comprehensive documentation and demos of each component.
Pilots Role
Pilots in the SciLake project play a crucial role in identifying relevant datasets, texts, knowledge bases/graphs, and ontologies for their domains. They also provide feedback on graph querying, knowledge discovery, and reproducibility requirements. Each pilot will create and update a domain-specific knowledge graph, while demo use cases will be used to test and evaluate the SciLake components for further refinement and improvement.
The SciLake plenary meeting in Barcelona was a productive gathering where the team reviewed their progress and outlined the future plans for the project. Overall, the SciLake project is making significant strides in bridging the gap between domain knowledge and open SKGs, bringing us closer to a more interconnected and efficient scientific community. 
Stay tuned for more updates on the progress of SciLake!
---